When you wake up and see USA won a gold medal, but you're pissed you fell asleep.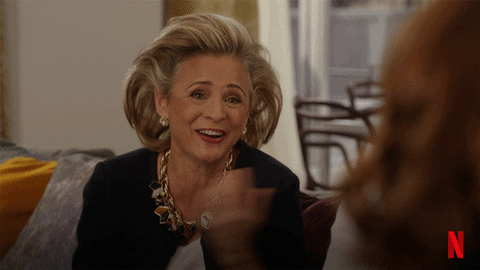 Huge congrats to the USA Women. That was an awesome, awesome moment. First gold medal in 20 years is a pretty amazing accomplishment. Blood was rushing throughout my body as I watched that shootout. That goal by Jocelyne Lamoureux was one of the filthiest goals I have ever seen in my life.
LOL That's just not fair. I hate to put a damper on this huge moment, but you know who the losers in all of this? The American public. I would've loved to watch this game from start to finish, but it started at 11:10 PM on a Wednesday night. For myself and most people, staying up was not an option. I really don't know who controls the scheduling, but you're telling me you can't put USA v. Canada Gold Medal Hockey in primetime for the states? Let's say you start the game a 9 PM EST. That would make it an 11 AM or so start in South Korea. What's wrong with that? I remember when the Olympics were in Beijing, they scheduled all of the major events such as swimming with Michael Phelps in the morning so that it could air live in the US primetime. Why couldn't they do the same here?
I enjoy watching the Olympics, but this has been one of the first ones where I don't have a lot of interest. Besides Shaun White and the snowboarding, there were really no storylines that grabbed my attention and I'm upset about that. A lot of it definitely has to do with the NHL deciding to not send any of its players to the Olympics. It's cool for the non NHL guys who made the team, but Olympic hockey was not the same this year. I remember getting AMPED for hockey in Sochi. Those games were must-watch TV. T.J. Oshie became an American hero during those Olympics. Excuse me, TJ Sochi. That was an Olympics to remember.
Shoutout to the USA women for giving me something to cheer about. You all are the real MVPs.