Two episodes in three days? Not a bad time to be a fan of This Is Us. After finally seeing how our beloved Jack died, this episode picks up right after the death. This episode is entirely told in the past, with the funeral and the aftermath being right at the center of attention. I know A LOT of fans are saying "How are they going to continue the show post Jack's death?" Let's find out together.
Season 2, Episode 15: "The Car"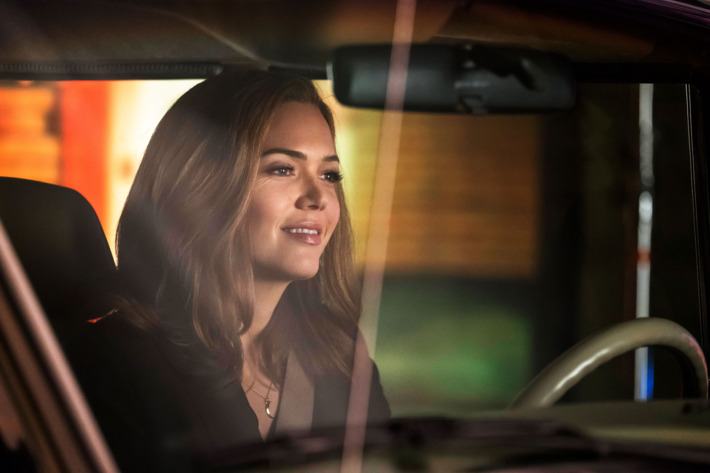 – La La La La Lasangna!
– I agree with the decision to stay in the past for the whole episode. After Sunday, everyone asked, "Now what? Where do they go from here?" No time jump here as the aftermath and funeral were on full display.
– Throughout all of their childhood, the one thing that remained constant was the car. The car represents the toughness and resiliency of the family. That no matter what life throws at them, you have to keep going. and Jack's speech at the end tied it all in perfectly. All he ever wanted for his family was to be "ok." Rebecca driving over the bridge hammered this fact down. She has no choice but to be ok for her kids. Rebecca has to be Rebecca AND Jack now.
– The most moving scene of the night occurred when Jack took Rebecca to his favorite tree, which turned out to be a random tree that just happened to be near a payphone. Rebecca was in the middle of a cancer scare and Jack did what he does best, provide strength and hope that everything will be alright, which it was. Just another notch on Jack's "Best Dad Ever" belt in an effort to make everyone else look bad. Fast forward to the car when Jack tells Rebecca that she will live forever and he will not. Obviously it was foreshadowing (on purpose) to Jack's death, but it's not out of the ordinary. It's a rough topic, but a real life conversation that every couple must have one day. The gang visited the tree later on to spread some of the ashes, where Rebecca delivered a heartfelt speech about how the boys don't need to be men just now and how it's not Kate's fault. My instinct tells me Kate will eventually forgive herself when she spreads the rest of the ashes.
– My Mother's quote of the week: "Kevin is a baaaaaaaaaddddd kid."
– The Kevin vs. Randall rivalry escalated at the funeral home. Kevin blamed Randall for not stopping Jack from going back in and Randall stated at least he was there. These two statements say a lot about our two guys. Kevin lives with the guilt of not being there and to deal with it, he avoids talking about it and more importantly, he avoids Randall for the next two decades. Randall decided to become the protector of the family because all he ever wanted in life was to be like Jack. It's why he's obsessed with becoming the best dad ever.
– I call this the Nugget episode because of all of the small, but useful information we received. When Jack is teaching Randall and Kevin a lesson about brotherhood, Jack makes reference to his own brother, Nicky, who died in Vietnam. I can't wait to see this story unfold.
– Alanis Morissette and Bruce Springsteen. Two pretty good performers.
– Finally, I get to my favorite part. Rebecca's interaction with the man, the myth, and the legend, Dr. K. Dr. K is the best guest / secondary character on This Is Us. "Sometimes life is about taking the sourest lemons life has to offer and making something resembling lemonade." Amazing. Dr. K shared with Rebecca that Jack used to visit Dr. K in the early years of fatherhood for advice, which is something I hope we get to see onscreen. Dr. K gave Rebecca the fact that she needed to hear: she is strong and she can raise this family by herself. As I stated in the beginning, Rebecca is now Rebecca AND Jack. The Season of Rebecca continues on.
Enjoy the two week break!