After all the dust has settled, the 2018 Golden Globes Nominations have been announced and there is a lot to break down. These nominations were just announced about 30 minutes ago so I'm processing this live just as you are. Upon quick glance, for television, I'm not surprised by most of the nominations. The only thing that comes to mind is no love for Game of Thrones. The Globes love to reward new shows so that could have something to do with it. For movies, a few things jump out in the acting and directing categories, but I really have no beef in the Best Picture categories…for now. Remember, I haven't fully broken them down.
As I try to process this all, here are my five biggest takeaways from the 2018 Golden Globes nominations.
1. Game Of Thrones Received One Nomination, Gets Shut Out In Every Major Acting Category
Winter is here and it has not been kind to Westeros. After being shut out out the Primetime Emmy's (nothing to do with the product on the screen. The show was not eligible for nominations because of release date), surely you would think that Thrones would clean up with some nominations at the Globes. Wrong! Thrones was only able to score one nomination for Best Drama Series. They did not receive one acting nomination, which was extremely surprising considering the show is coming off of one of its most well-received and popular seasons ever. I thought they could at least snag a nomination for Peter Dinklage or Lena Headley. Thrones is a tale of two awards show. They have received 110 (!!!!) Primetime Emmy Nominations, but only have 7 Golden Globes nominations. No explanation honestly.
2. The Handmaid's Tale Received Three Nominations And Will Turn That Into Three Wins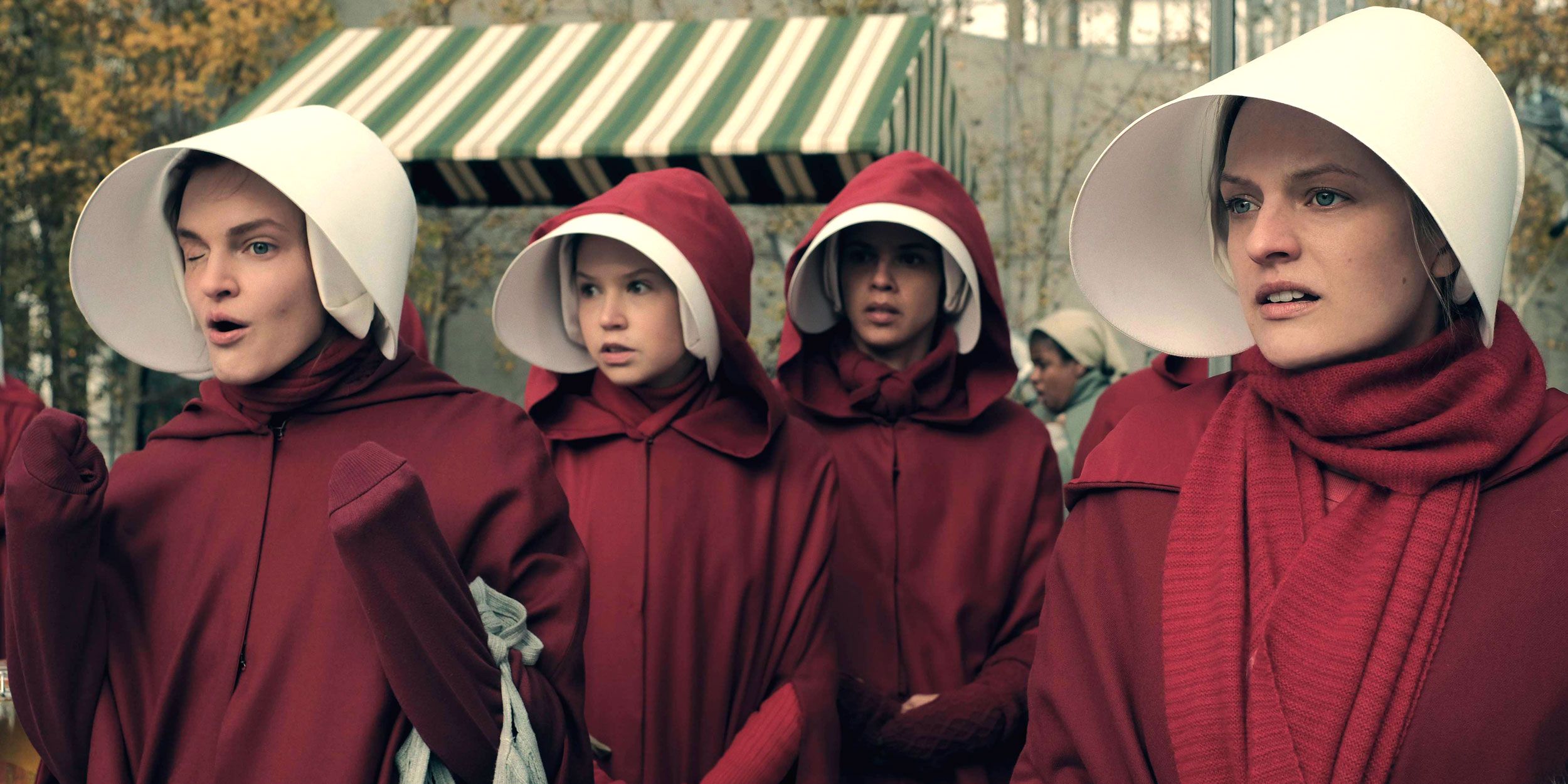 I was late to the game, but I have been screaming from the mountaintops that the Handmaid's Tale was the best new series of 2017. In fact, it might take my top spot for best season of the year. The show is that good. Ann Dowd was spectacular and will easily win Supporting Actress. Elisabeth Moss is in another stratosphere when it comes to acting for television so it's time for her to practice her acceptance speech. The Drama Series category is STACKED with Thrones, This Is Us, The Crown, and Stranger Things. However, once again, I don't see anything stopping the Handmaid's Tale. Get the broomsticks ready because it's going to be a clean sweep.
3. Despite Controversy With Kevin Spacey And Recasting His Role With Christopher Plummer, All The Money In The World Receives Three Nominations
Full disclosure. I have not seen this movie so I can't give an opinion about the movie itself. However, to receive three nominations for a movie that was dead-in-the-water after the Kevin Spacey controversy is downright remarkable. They re-casted his role with Christopher Plummer in November!!! That's an insane turnaround. Credit to Ridley Scott, who I'll talk about in a little bit.
4. Jordan Peele And Greta Gerwig Were Both Shut Out For Best Director
One of the more compelling stories going into award season was the race for best director. The way I looked at it, there were 3 locks. Christopher Nolan, Guillermo del Toro, and Steven Spielberg. The other two spots were up for grabs, but Martin McDonagh (3 Billboard) and Ridley Scott grabbed the remaining two nominations. This will for sure cause a lot of controversy. Once again, I have to see All The Money In The World, but I did not see Scott getting in over Luca Guadagnino (Call Me By Your Name), Jordan Peele (Get Out), or Greta Gerwig (Lady Bird). I think one of those three will crack the Oscar's Category for Best Director, but who? My vote would be for Peele.
5. The Big Sick Receives Zero Nominations
One of the best comedies of the year gets completely shut out at the Globes, receiving zero nominations. I'm sure there will be a lot of "What's a comedy" debate in the next couple of weeks especially because Get Out was considered one. Regardless, I thought the Big Sick could sneak into the Best Comedy / Musical or Screenplay categories. It's a case of too many movies and not enough spots. I was really pulling for this movie.
Well, those are my instant reactions. I will have a full predictions blog when the Globes get closer. In the mean time, I have some movies and television shows to watch. Enjoy awards season.