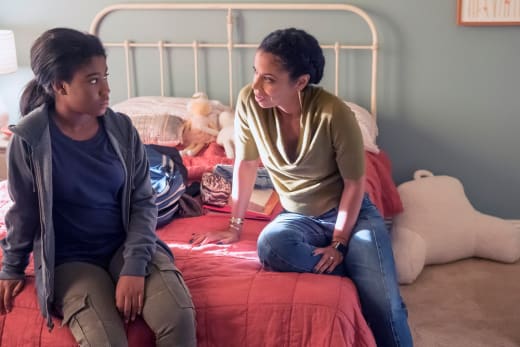 We got a plot twist!
It's hard to watch an episode of This Is Us and not have a plot twist honestly. There's always something that sneaks up and somehow manages to surprise you. It's almost like you're bracing for it. That's exactly what happened last night. Let's cook!
Season 2, Episode 4: 'Still There'
– Another middle of the road episode for me. It had some good parts throughout, but as a whole, I would put it in the B range.
– The star of the episode was Mandy Moore. I think fans and critics tend to forget that she's a vital part of the show and she doesn't get the credit she deserves for her acting ability in my opinion. It's hard for Rebecca to shine when you have people like Randall, William, Beth, and Jack dominating the spotlight. That being said, this was Mandy's time to shine and she delivered.
– Elizabeth Perkins played Rebecca's Mother. Loved you in Big.
– Scene of the night was when Rebecca called out her mother for being a racist. We always knew there was tension between Rebecca and her mother, but now we know that she is still a racist especially when she tries to separate Kevin and Kate from Randall. Poor little Randall had to walk in after Rebecca's heartfelt speech, saying she won't expose Randall to this kind of thinking. This continues to strengthen the relationship between Rebecca and Randall.
– It's also kind of ironic that Jack and Rebecca are awesome parents, but they both do not like their own parents. Foreshadowing?
– I don't know what it is, but every Randall is the best actor out of the Big 3. Child, teen, and adult Randall kick ass whenever they are on screen.
– Perfect transition into Randall and Beth, America's New Favorite Couple. You can tell that Randall wants to have the connection with Deja like Rebecca had with Randall. I'm glad that this relationship has gotten off to a rocky start because it shows how hard it is to be a foster parent. Taking a person and inserting them right into your family and trying to live a "normal" life is not easy shit so I'm happy that This Is Us is shining a light on this example.
– Beth continues to get stronger and stronger every episode. Her scene with Deja was excellent. Up until this point, it seemed as if Randall was running the point in this adoption, but Beth just showed that she is just as important / if not more important to Deja's development than Randall.
– Peace out, hair! I don't know what's going to make Deja trust the Pearson's, but something's gotta give. My guess is Deja will run away at some point and the Randall / Beth will save her from trouble.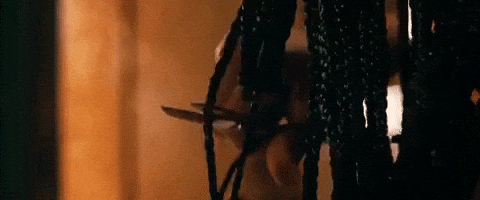 – Kevin the star athlete! We got a little more pieces to the puzzle. Kevin was a star athlete and on his way to play in college before his knee blew out. It seems like football was a big deal to Jack and Kevin. Also, WILD MOVE by Jack to turn his face and talk about his son on highlight video. If I'm a coach, I'm turning that video off right there. Also, I'm not crazy about the Kevin / movie storyline. I'm fine with the potential drug arc, but the movie isn't doing for me as of now. I NEED more Sophie.
– Finally, the big twist: Kate is pregnant! I actually did not predict this one. I thought this was just another weight issue with Kate, trying to fit in her dress before a big gig. Not so fast my friend! I knew someone was going to talk about pregnancy this year, I just thought it would be Kevin and Sophie. Now we know it's Kate and Toby so buckle up for this ride.
– This hurts to say. I like Toby. I think he's funny and super nice / caring, but he can be annoying. Just let Kate workout dude! Toby just seems to push and push his way into Kate's life. I get that Kate is not opening up and that's super frustrating. However, pump the brakes my dude. When Kate tells him of the pregnancy, I can imagine that Toby will go from a 10 to a 34 in terms of being nosy.
Well, that's it for this week. See you next time. Expect a big Jack twist in the next couple of episodes!