Here I was thinking we were about to finally put the exciting NBA Offseason behind us and WHAM. Kevin Durant and Kyrie Irving said hold me beer and they are the two biggest sports stories this morning.
Let's start with Kevin Durant aka the Internet Commenter.
The Internet is truly undefeated. What a find! Kevin Durant is like one of us. He's an Internet Commenter. He gets in fights with trolls. He makes burner accounts to troll fans who get after him. It just shows that no matter how much success or money someone has, people can take criticism or in this case, Internet comments pretty seriously. I really don't think KD can claim "hacked" on this one. The significance of the name, being tagged as that name, the problems in OKC. This all just makes too much sense. But Kevin, come on man. I see you trolling people all the time on Twitter from your real account. Why do you need a burner one to do that?
"Kevin, why were you late to practice?"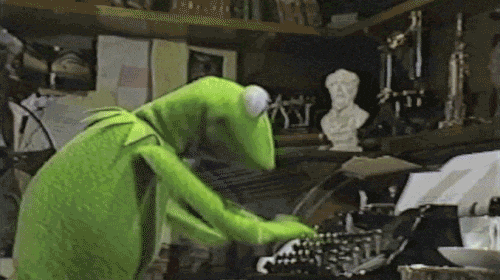 This is still the best case of forgetting to switch accounts.
Now, onto Kyrie Irving aka the stone face killer! So Kyrie went on First Take this morning and it comes as a surprise to no one that LeBron James was a huge topic of conversation. STEPHEN A and Max hit Kyrie with a bunch of questions about if he spoke to Lebron about the trade, why did he leave Cleveland, etc. Stuff we wanted to hear and after watching some clips, Kyrie's responses were pretty raw and candid.
"I don't think you owe anything to another person in terms of figuring out what you want to do with your life. It's not anything personal, I'm not here to tirade anybody or to go at any particular person or the organization because I have nothing but love for Cleveland. I have nothing but love for the time I spent there. It's nothing about that. There comes a time where you mature as an individual, it's time to make that decision. and there is no looking back from that standpoint. There is no time to figure out how to save somebody's feelings when ultimately you have to be selfish in figuring out what you want to do." – Kyrie Irving
Now Kyrie was dodging questions left and right, but for the most part, Kyrie seemed to be pretty indifferent about LeBron. In fact, I don't think he even likes LeBron anymore. Now on one hand, business is business. Everyone has to do what is best for them so if Kyrie felt that getting out of Cleveland and going on his own was the right move, then more power to him. That being said, LeBron is not the GM of the team, but to not even talk to LeBron about the trade is a little alarming especially since the two were important in their championship runs.
I think we all know why Kyrie wanted out of Cleveland: He wanted to be "the guy" for a team instead of the "second guy." I think it's pretty obvious at this point and honestly, there's nothing wrong with that. Do I think he should've stayed another year to try and win a title with LeBron again? Probably, but Kyrie wanted out before LeBron potentially leaves so it's not the worst reasoning in the world.
Just skip to May when the Cavs and Celtics play in the Eastern Conference Finals. Must-see tv.