It's time to get on the bandwagon, folks.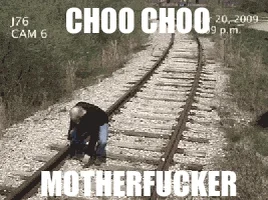 I'll be honest. I didn't have the highest of expectations for the show because I truly didn't know what to expect. It kind've snuck up on me when I was looking for something new to watch since the Summer does not provide a lot of new options. I think I started about a week or two after the premiere.
I'm now hooked.
The Sinner tells the story of Cora Tannetti, played by Jessica Biel, a woman who violently murders a man in public but has no idea as to why she did it. That's not a spoiler. You know she murders someone because it happens within the first 15 minutes of the first episode. This sounds like an open and shut case, but this has more layers than an Ogre (shoutout to Shrek jokes). Why did Cora murder this man? That's exactly what Detective Harry Ambrose, played by Bill Pullman, is trying to find out because unlike the public, he does not believe this is an open and shut case.
You begin to ask yourself "Who is the true Sinner?" The show is told in two different timelines, the present and in flashbacks to Cora's younger days. You can tell that something in Cora's past sparked her to murder this man, which is one of the questions you will ask throughout the show as you see her childhood.
I'll be honest. This show takes you on some WEIRD turns. Themes of abuse, both physical and mental, rape, murder, sex, super weird sex, and super super weird sex. It sounds like it's a lot of depressing stuff and it can be, but it's so gripping and eye-catching that you can't look away. It's a thought provoking and puzzling murder mystery. You know who the murderer is right away, but is she truly the villain?
USA Network has sneakily put out some great shows the past couple of years. Mr. Robot Season 1 is GOATish and Season 2 I still have to finish (whoops). I've heard good things about Shooter. I hear Suits is solid. The Sinner can be added to the list of winners for the network that most people watch for wrestling or SVU marathons.
Last night's episode was BANANAS and I want to talk about it with other people, but I only know a few people that I know who watch it. So this is why I'm writing this PSA. Watch The Sinner. Last night was episode 6 and there are going to be 8 in total. 6 episodes of 50 or so minutes. That's light work. Any person who watches TV can get that done in a week, maybe even less. Come join me on this weird ride.
P.S. Am I a psycho? This is a real question I have been asking myself the last couple of days. I'm hooked when it comes to crime. I love to play detective and hunt down the bad guy. The last couple things I have watched are Wind River, Top of The Lake, and now The Sinner. They all deal with murder, rape, drugs, crime, abuse, etc. Is this weird? Should I mix in a comedy? I swear I'm a normal guy who just happens to watch disturbing shows. No big deal. No red flags…