People – Great ready for another round of gym, tan, and laundry! The cast of Jersey Shore — the hit MTV reality show which aired from 2009 to 2012 — have been seen filming at Point Pleasant Beach and Asbury Park over the past month, the Asbury Park Press reported.
We've got ourselves a situation!
The gang is back! From the looks of it, it looks like a Jersey Shore reunion is going to happen. The #JerseyShoreReunion is spreading like wildfire all over social media. Posts from some of the cast have been going up the past couple of days.
I'm no expert, but it looks like it's going to happen and I could not be more amped. Jersey Shore was one of the few shows that actually worked on the new MTV aka the MTV that didn't show music videos. To be honest, I have no idea why this show worked. Throw a bunch of guidos and guidettes in a shore house in Seaside Heights. Watch them get drunk, party, and do dumb / funny shit. That shouldn't work. But it did work and it was awesome.
Jersey Shore started at the tail end of my high school career / beginning of college. I used to live for this show. Thursday night Jersey Shore sessions with my roommates was the place to be. That show created so many memories and sayings that still last to this day.
My only rule – Never fall in love at the Jersey Shore
CAAAAAAABBBBBSSSSSSS AREEE HEREEEEEEEE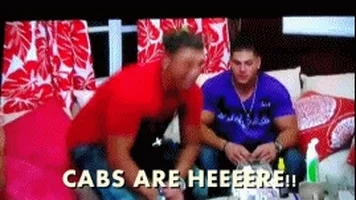 ONE SHOT BRO!
Ron, STOPPPP
Fist pumping to Josh Guru Project. I don't even fist pump, but if you hear this song, you're starting at the ground, making your way up to the top, and fist pumping like there's no tomorrow.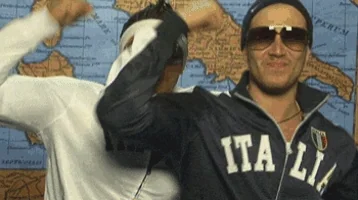 I studied abroad in Italy and tried to party it up where the Jersey Shore cast went like TwentyOne. Ask LordTreeSap how TwentyOne was. That was our favorite spot in Florence. If you didn't go to TwentyOne Wednesdays, did you even go to Florence?
If you didn't like this show, you just don't have a sense of humor. This show was pure gold and I hope it goes back. I'm glad to see most of the cast back. Hell, I'd even want to see Angelina back just to see if there's still beef between the crew and her. That being said, it breaks my heart that Ronnie aka The Creator of Ron Ron Juice aka One Shot Bro was not in attendance. I NEED drunk Ronnie there to three-way make out with waitresses and break it down on the dance floor.
Can't wait for the official announcement. I need T-shirt time back.
Shoutout to the original Jersey Shore OG himself, Tommy Cheeseballs. This man needs to be found by MTV and put on this reunion. Greatest character on True Life. No debate.