March 18, 2014. What a great day. This was when Phil Jackson, the Zen Master himself was introduced as the president of the New York Knicks. The man with 11 rings finally came home to bring the team that I hold dear to my heart out of the dumps and back to the top. I drank the Kool Aid. You drank the Kool Aid. We all drank the Kool Aid. After a 17-65 year (hahaha), Phil drafts Kristaps Porzingis, the man who went from being booed on draft night to becoming the new king of the city. 2nd year: 32-50. 3rd year: 31-51.
June 20, 2017:  New York Knicks president Phil Jackson is weighing the possibility of trading Kristaps Porzingis, an idea that's inspired a frenzy of suitors across the NBA, league sources told The Vertical. To that possibility, Jackson had a dinner meeting with Arizona forward Lauri Markkanen on Monday night in New York, league sources told The Vertical. Jackson considers Markkanen, a 7-foot jump-shooting forward, a replacement for Porzingis and is considering selecting him with the team's No. 8 overall pick in Thursday's NBA draft.The Knicks are poised to begin listening to rival teams' pitches on potential Porzingis deals, league sources said.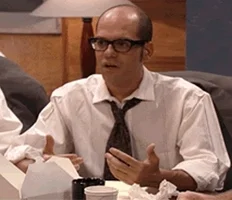 Seriously, what the fuck is going on? Is this some sort of prank to make headlines? Does Phil think this is funny? I honestly have no words at this point. I've come to the conclusion that the Knicks will never win the NBA title with LeBron in the NBA. That's something I've come to accept, and that's ok because I can still sleep at night. It is what it is. However, I did not expect to want Phil Jackson out of power after Year 3. That was the absolute last thought on my mind when he came to this organization three years ago. Bad decision after bad decision after bad decision has lead us fans to this point.
There's a lot of things wrong with this organization (Looking at you Dolan), but the one common theme right now is Phil Jackson. Let's start with Phil the GM. I'm convinced Phil thinks this is the movie Groundhog Day and he's Bill Murray. Everyday is the same day for Phil. Every answer he ever gives about the team is "well, we're still rebuilding." What the HELL have we been doing for three years? We should be towards the end of the rebuild, not going backwards. It comes down to Phil has FINALLY realized that he's made terrible roster decisions to set this team back. Yes, he drafted Porzingis and I'm throwing in my boy Billy Hernangomez and even Kyle O'Quinn. Zinger is his saving grace and he'll always get credit for that. However, you know there's a problem when I'm complimenting the President on signing bench players instead of actual wins. Phil was the one who gave Carmelo a no-trade clause. Phil was the one to give Joakim No Knees Noah 18m a year. Phil brought the Derrick Rose circus to town. Phil did this, and now he regrets all of this. He's the kid at the park who brings the dodgeball, gets out of the game right away, takes his ball and goes home early, ruining the rest of the game for everyone else. You can't just press the reset button after every year.
Then, there's Phil the coach. 1st question, what is the triangle? 2nd question, why are we still doing it in today's NBA? I swear I saw a report that all of the guys the Knicks worked out for the draft were forced to practice the triangle. Phil, if you want to run the goddamn triangle so badly, COACH THE DAMN TEAM. Sit on the sidelines. Fight with the team. Die with the team. I'm not saying Jeff Hornacek is a great coach, but we will never know with puppet master Phil pulling the strings. Clearly, the triangle has not worked in NY, but you know what, let's just keep running it and not adapt to the NBA!!!
Finally, there's Phil the President. The face of the organization. For starters, Phil is not in NY full-time. Wait, what? He wants to rebuild and yet he's not fully focused on this team? Bananaland. The President of the team is supposed to inspire players and try to attract them to come to NY and play at the Mecca of basketball. Why would anyone in their right mind want to come to NY right now to play for the Knicks with Phil in charge? Seriously, you have to be crazy. Whether you like Carmelo Anthony or not, most people knew it was his time to go and that's ok. Melo definitely can take some of the blame for his play on the court, but to get publicly bashed by Phil is just downright wrong. I don't care if what Phil said was true because some of it definitely was. You don't say that to the public. Carmelo deserved to be told face to face, behind closed doors because he earned it. What does that say about you if bash your star player to the media? It sets a horrible precedent. So Melo, you're actually lucky by getting out of New York. You'll get your wish of playing for a contender and get out of this dumpster fire.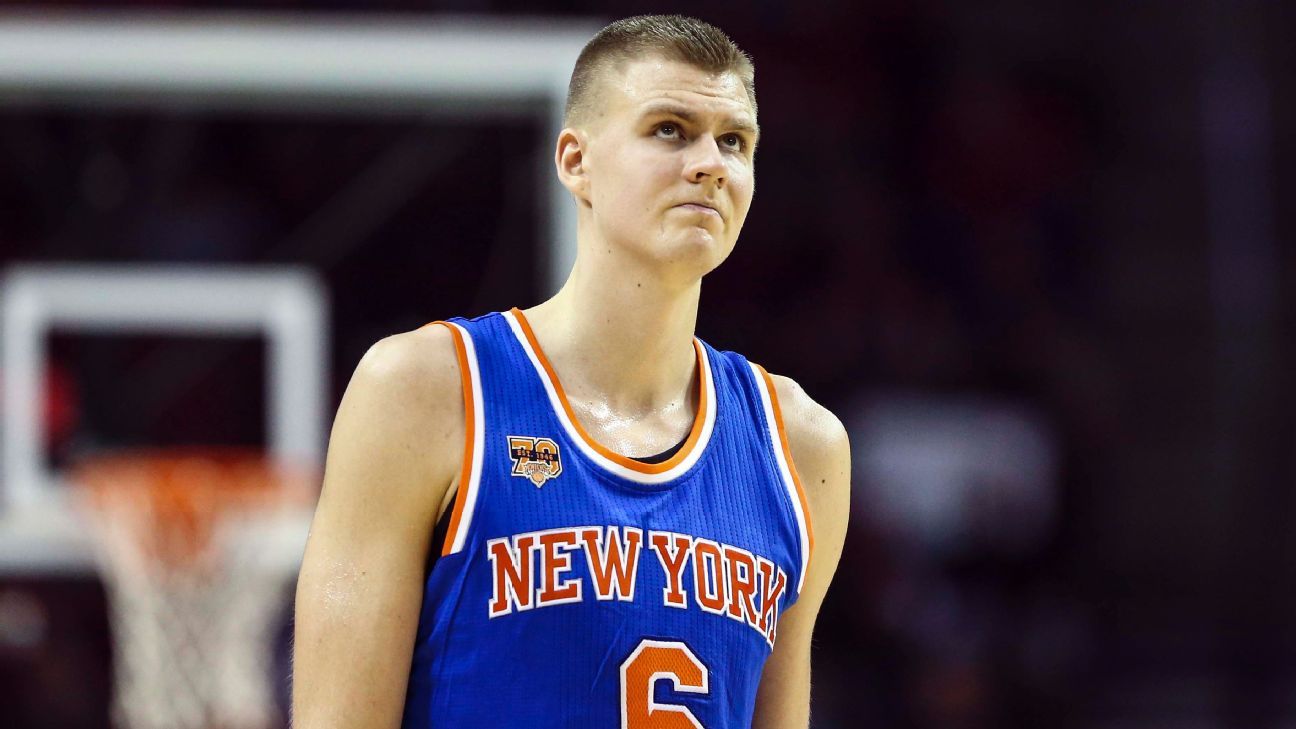 So here we are. Phil Jackson is listening to trades involving Porzingis. Our great white hope going into his THIRD YEAR as a pro.  The only thing that's been exciting for Knicks fans is the hope that Porzingis will be the savior of this city. I swear that's it. I haven't been excited as a fan since 2013, which ended after Roy Hibbert crushed my heart and the season. Zinger has been the only bright spot for me. Now, Phil is going fishing with Zinger as bait. Trade Porzingis. Trade our 21 year old future all-star player. That makes sense…how?
There are only 3 players below the age of 25 who I would put above Zinger to start a team with: Karl Anthony Townes, Anthony Davis, and the Greek Freak. Zinger would be 4th. That's a great list to be apart of. I mean, look at what he's done in 2 years.
But no, Phil wants to "rebuild" and trade Zinger away to try and set the team up for the future. Why would you not want to rebuild with a 7'3, 21 year old who can do things with the ball that no one his size can do? Philly Jack, you're probably leaving in 2 years after your contract is done. All you are doing is fucking the Knicks over for when you inevitably leave.
Ok Ok, you might be asking "DG, you've looked at this all negatively? Is their a trade that interests you for Porzingis?" The devil's advocate in me has tried and I've looked at potential rumored trades. GMs have to be foaming at the mouth for a chance at Porzingis and the fact that Phil is fishing him out to other teams is a slap to every single New York Knicks fan's face. Now, there is a rumor that Kristaps crew has started these rumors about trades because they don't like Phil and that is a little concerning. Refusing to show up to an exit interview is a huge "kick rocks" to the Knicks, but I look past that because sometimes, silence gets your point across. Zinger is upset with Phil and he has every right to be.
Get out of here!!!! Don't get me wrong, Devon Booker is a solid NBA player and that 4th pick could land us De'Aaron Fox, but there has to be more to that trade. Nothing against D Book, but there are a lot of SG's who do the same exact thing that Booker does: score. Find me a 7'3 center who handles the ball and shoots 3s? KAT, Porzingis, and no one else. Unless there are more picks, I absolutely hate this trade.
It seems like the Sixers reached out to the Knicks about Zinger for a trade that would involve Dario Saric, but let's just throw this trade in the garbage unless lottery picks are involved including this year's #1. I can't believe I'm even listing all of this. I feel like I'm cheating on Zinger. Kills me.
I'm sure everyone wants a shot on Kristaps, but if I had to pick a team to entertain, it would be the Celtics. They have the most to offer. If they were to offer this year's #3 (draft Fox), 1-2 more 1st rounders in the future, and a player. Plus, we still keep our #8 pick, where we most likely draft Porzingis Jr. in Lauri Markkanen. Then, I feel like the Knicks would have to listen. I'm not saying they make it, but they could listen. As good as Fox and Markkanen might be, Porzingis has proven he can be a star and for me, you have to keep him. Oh yeah, Phil saying he wants to dump Noah somewhere in this trade is like me saying I want to be a millionaire right now. No shit you want to get rid of him, but dreams don't always come true.
Am I freaking out? Maybe a little, but I feel that we have a right to freak out. Our best player and brightest star is in trade rumors. Now even though I think Phil is shopping Zinger, there was a report that said they're just "taking calls."
How does that make it better? I don't care if it's just rumors. Speak up and say you're not trading Porzingis or fuck it, say you are shopping him. Enough of this read-between-the-lines, passive aggressive bullshit. The time to man up is now, Phil. Screw this team over more or get us back on track.
This is your last stand, Phil.