Did anyone watch the Duke game last night? Is this nightmare over?
It's time to face the music for your boy. From the beginning of the year, I screamed from the mountain top that this Duke team was a Final Four caliber team. Preseason number 1, ACC Champ, lottery talent. You'd be a fool if you didn't think they could run the table and make it to Phoenix.
Then, this happened.
Duke got outplayed last night. No other way to put it. Everything that could go wrong did. Foul trouble for your top two players. TURNOVERS ON TURNOVERS ON TURNOVERS. Terrible shooting all around. No penetration in the lane. No true inside presence on defense. Jefferson seemed to be the only guy to match Carolina's energy. I haven't even mentioned how good South Carolina was last night.
South Carolina was awful in the first half. Missed 20/22 shots to end the half. Could not hit the ocean if they were standing in a boat in the middle of the Atlantic. Yet, they were only down 7, which was Duke's downfall. Then, they had something "special" at halftime.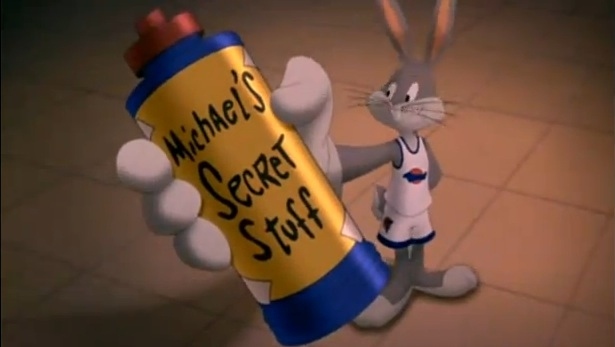 In quite possibly the greatest second half I have ever witnessed, South Carolina became great. For starters, they didn't miss a shot. 71% from the field in the second half and dropped a 65 (!!!!!!!!) spot on the Blue Devils. Unreal performance. They could've closed their eyes, thrown the ball at the rim, bounce around a few times, and go in. That's how good they were on offense.
I haven't even gotten to defense yet. South Carolina straight up bullied Duke on defense. It was downright tough to watch at time. Duke could not handle the aggressive play of South Carolina. When South Carolina punched, Duke did not punch back. Do I think South Carolina is the better team overall? No. But were they the better team last night? Absolutely and that's not up for debate. Tip of the cap to Frank Martin and the Gamecocks.
So now what? Well, it's time to play the waiting game. Some part of me wishes this was an early 90s / early 00s Duke team. Lose in the tournament and have a bad taste in their mouth. Come back the next year with a vengeance and absolutely DOMINATE. Unfortunately, that's not the case in the 1 and done era.
Tatum is gone and he should. The man is a lock in the lottery and in my opinion, Top 5. Go make your money, Jayson. Harry Giles is most likely going to leave soon. With all of the health concerns, it makes sense for him to capitalize on his lottery potential because of his past history. Grayson Allen should return after a rocky, rocky year. If the same numbers this year as he had as a sophomore, he'd be gone no doubt. However, I think he ends up coming back. Marques Bolden is another guy that should return, but I think he either enters the draft or transfers. It's a shame we never got to see what this kid can do because of injury.
Now, we get to Luke Kennard. Luke took a HUGE step this year in his development. Went from a spot up shooter to a guy that can get his own shot. In my opinion, he was one of the five best players in the country. Not Top 5 NBA prospect, but just looking from who had great seasons and took their teams to the next level. He's in the low 20s in terms of a draft prospect and would go in the mid to late first round. I truly do not know what Luke is going to do. I would love to have Luke back, but I would not blame him for going to the NBA. Just know this. If Luke comes back, he will be the favorite to win National Player of The Year.
2016-2017 will go down as a season of "What Ifs" for the Dukies. What if the 3 freshman are at 100% health? What if Grayson Allen doesn't have all of the tripping instances? What if Coach K does not leave the team for a month? What if they were a number 1 seed instead of a 2 seed? What if they didn't have to play 4 games in 4 days in the ACC Tournament? What if they don't face South Carolina in the tournament?
These are all legitimate What If questions, but every team goes through hardships, injuries, and struggles. It's part of the season so there are no excuses. They had the 2 seed and were on fire and just ran into a buzz saw. It happens. Was the season a failure? No. Those four ACC tournament wins were some of the best games I have ever watched as a Duke fan. Was this season a disappointment? Of course. Not making the Sweet 16 as the preseason number 1 is disappointing.
Like every year, Duke will reload once again. They have 3 Top 100 recruits already signed including the #1 PF, Wendell Carter, and #1 SG, Gary Trent Jr. Frank Jackson should take the next steps as a true PG, something Duke DESPERATELY needs. If Luke and Grayson come back, they'll be ranked in the Top 5 once again.
Whether you like Duke or hate them, there's one fact that remains.
College basketball is better when Duke is good. Drink it in, man.