Did anyone watch that movie awards show last night? I'm not sure what happened.
Well, unless you live under a rock, the 2017 Oscars were last night. For the most part, really nothing out of the ordinary. A few surprises along the way. I thought La La Land would dominate the night, but they ended with only 6 wins. Still not a bad night. Everything was normal until the last 10 minutes. Holy shit.
No words. None. I've never seen something like this before and you can read my immediate reaction here. Besides that HUGE plot twist, there were some winners and losers last night and I'm not just talking about the awards. Lets' take a look.
Winner: Moonlight
The obvious winner of the night. They scored wins in Best Supporting Actor and Best Adapted Screenplay before winning the creme de la creme, Best Picture (after La La Land held the crown for 45 seconds). I don't know how many times I can beat a dead horse, but I was all for Moonlight winning Best Picture. It was my favorite movie of the year.
Loser: La La Land
Now let me start off by saying it's hard to say a movie "lost" for the night if they won 6 Oscars. That's not a loser in my book and frankly, it's not their faults that they are in the losers category had in not been for the wrong envelope. However, they will forever be included in the biggest blunder maybe of all time. It shouldn't be that way, but I didn't give someone the wrong envelope.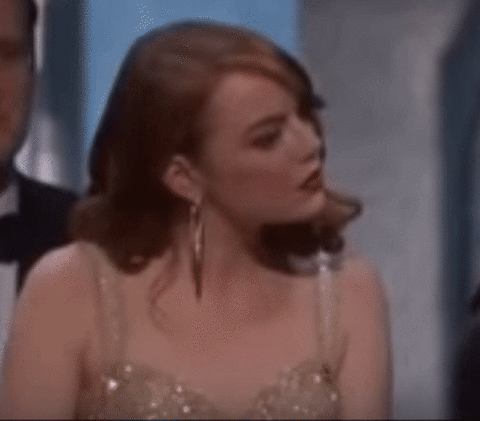 Winner: Gary From Chicago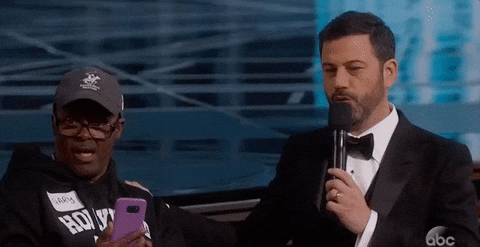 The most enjoyable moment of the night was watching my man Gary From Chicago tear up the Oscars. Instant entertainment. This is the dude of all dudes. He reminds me of the guy that goes to watch men's league basketball, says he would dominate if he played, but never plays. First of all, his long shorts made me bow down out of respect. Dripping with swag.
He made friends with every celebrity in the front row including one of my favorite actors ever, Denzel Washington.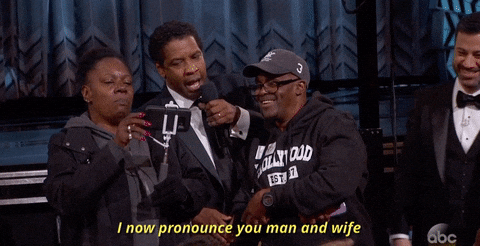 Plus, his fiancé gave us a 1st ballot meme hall of famer for 2017 with one of my man crushes, Ryan Gosling.
Loser: Gary From Chicago
When you realize the spotlight was taken away from you at the last second.
It's a damn shame if Gary From Chicago does not get the spotlight he deserves. He would've been the #1 topic of conversation today if it were not for the biggest blunder ever at the end. I pray he still makes his rounds on television talk shows and gets a lot of free stuff. If he doesn't, we are losing a national treasure.
Winner: Jordan Horowitz Aka The Man Who Announced Moonlight Won
God bless Jordan Horowitz. Seriously, this man just had a Oscar taken out of his hands and he was OK with it. I know "losing with class" is an impossible task, but this guy is the definition. He handled it as good as anyone could've done it. He even said he was going to hand the Oscar to his friends from Moonlight. Slow clap for Jordan on making the best out of a horrible situation.
Loser: Jordan Horowitz's Left Hand
Lose with class = another entry into the 2017 Meme Hall of Fame.
Winner: Actresses Under The Age of 30
Emma Stone – 28. Jennifer Lawrence -26 . Brie Larson – 27. Alicia Vikander – 28. All under 30. All have Oscars. They'll kill you with their looks and amaze you with their talent. Going to be awesome watching these four duke it out the next couple of decades.
Loser: Warren Beatty and Faye Dunaway
I'll be first to say that it's not 100% their fault. They received the wrong envelope. However, people won't remember that. They're going to remember them as the two who screwed up the announcement. I feel bad for them because at their peak, they were like the modern day Jennifer Lawrence and Leonardo Dicaprio. Icons.
Winner: Steve Harvey
Self explanatory
Loser: PWC and Red Envelopes
HOW DO YOU GIVE THEM THE WRONG ENVELOPE?
Red envelopes are usually filled with money to celebrate the Chinese New Year as a sign of good luck and good fortune. Shout out to me for being #educated. Now, red envelopes are worse than the Red Wedding.
Winner: People Who Sleep During Ceremonies
Chrissy Teigen was not nominated for anything and she made headlines. That's a gift she was born with. If she can get away with sleeping at ceremonies, I'm sure your little brother or sister won't mind when you doze off during their graduation from school because you're hungover from the night before. Yahoo for sleep.
Loser: Nicole Kidman's Clapping Ability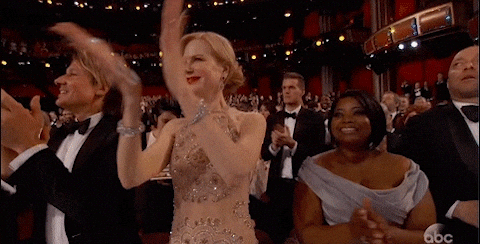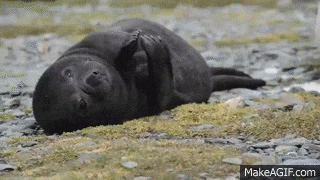 lol
Winner: Bad Candy
Red Vines. Junior Mints. Lemonheads. Mike and Ikes. Jimmy, we want good candy. Not the candy you find at your grandma's house. I kid you not, I'd rather eat nails than that garbage. But hey, even blind squirrels fins a nut once in awhile so these awful candy brands get their moment in the sun.
Loser: Oscars Time Length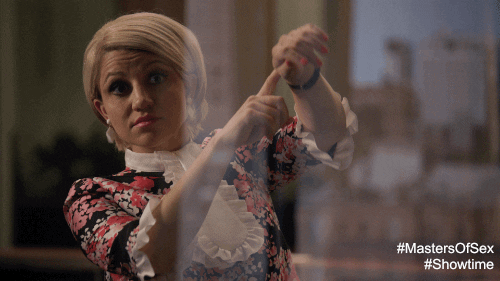 The Oscars are wayyyyyyyyyyyyyyyyy to long. They were on for over 3 and a half hours. Factor in red carpet coverage and preshow coverage and we're over 10 hours. 10 HOURS! Ridiculous especially for a Sunday night. Either start earlier or shorten it.
Winner: Samuel L. Jackson
Facts only.
Loser: The "You Up?" Message
Now, every time you send the two most important words in a text message, you will always be reminded of Donald Trump.
Winner: Ryan Gosling
Ryan sums up what everyone was thinking. This guy NEVER loses.
Loser: Me
I realized I may never get invited to the Oscars and / or after parties and that fucking sucks.
Bring on 2017.