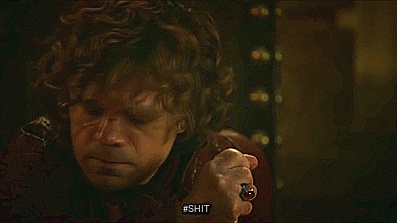 Did the Knicks even play tonight?
The biggest game (so far) of the Knicks season and the Knicks were a no-show. Just thoroughly out played throughout the whole game by the Cavs. Whatever Lebron and company wanted, they got. The Tape might have never left the locker room during warmups so maybe that's why they lost.
Here's the weird part.
I'm not that upset.
First of all, the Cavs are representing the East in the NBA Finals. That's just a known fact. The Cavs are LIGHTYEARS ahead of the Knicks as a team. Having the best player on Planet Earth will do that to a team. So I am not shocked that they lost. Honestly, I'm not shocked they they lost this badly. The Knicks also just won 4 straight games so they were due for an off night.
If I were to make some excuses for the Tape, our starting PG was out with a sore lower back. His name is Derrick Rose. Ever hear of em? Now does this scare me? YES! Derrick Rose with an injury is never a good sign, but I'm praying it's nothing serious. Please God. Throw a bone to Rose. Guy can't stay healthy and we desperately need him.
Besides missing Rose, the Knicks were on the second leg of a back-to-back, where they are now a whopping 0-5 on the season. They actually suck on the 2nd night of a back-to-back. They're the shitty sequel that should've never been made. Caddyshack 2, Blues Brothers 2000, and Hangover Part III are the movies that come to mind.
Any positives? Well, KP continues to be a god at 7'3.
So where do the Knicks go from here? Right now, they're 12-10. Right in the middle of the pack in the East, which is where I expect the Knicks to finish if all goes according to plan. The Knicks go out West now for a crucial 5-game road trip that includes a trip to Golden State. A lot of winnable games though so they should at least go 3-2.
The priority is to get Derrick Rose healthy because we desperately need him especially because he has been playing so well as of late. When healthy, he can still flash signs of greatness. Key word: healthy. I still think Godzingis should play the 5 and Melo the 4 for the majority of the game, but I don't see that happening if Noah suits up. I also think this team desperately needs a spot-up 3 point shooter. Granted, Lee has been shooting it well as of late, but they need a guy off the bench to make some jumpers. Umm Ron Baker maybe?
Erase this game from our memory and let's move on. We're going out West. CUE THE DAMN MUSIC