I suggest you play this while listening to this article.
The newest rankings are out and as a surprise to no one, Alabama, Ohio State, Clemson, and Washington are in the Top 4. With only one week remaining before the final selections, shit is going to get intense this weekend. A LOT of football still left to be played and it's going to get interesting if one of the Top 4 teams loses. Will 2 Big 10 teams get in? Will Washington be the odd man out? Is there any chance Michigan can get back in?
I figured that in order to breakdown this madness, I decided to go to the craziest show on television (and probably best one, too) right now, Game of Thrones. GOT is the GOAT. Since I need a little Thrones in my life, I've decided to compare the 7 teams with a shot at the college football playoff to Game of Thrones characters.
1. Alabama – Cersei Lannister
The boss ass bitch of Westeros. The most powerful person in the land. You hate Cersei with your guts and it will be glorious when she falls, but right now, Cersei is the most powerful person in the world. Same can be said for Alabama. The Tide are clearly the top dogs in the NCAA. Nick Saban runs the land, manipulating and intimidating his opponents both on and off the field and sometimes, his own coaches (Looking at you Lane Kiffen). No one can stop them and if you try, you'll join Tommen face first in the ground.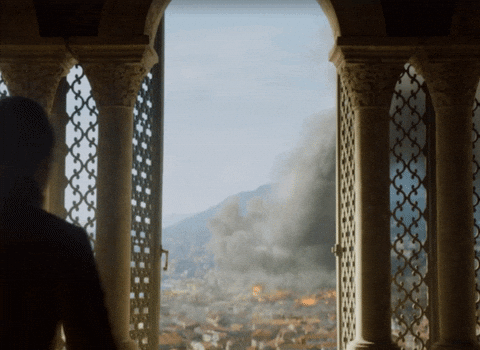 2. Ohio State – Daenerys Targaryen
Get ready for Khaleesi, King's Landing! Arguably the person that has the best chance of taking down Cersei. Daenerys is powerful, confident, and when push comes to shove, always delivers. Same can be said with Ohio State. After the hiccup at Penn State, Ohio State has climbed the rankings and is the second best team in the country. Some might say Daenerys is lucky because without her dragons, she would be nowhere. Well, I point to the game against Wisconsin and last week's 4 & 1 ball spot against Michigan. Luck helps, but Ohio State is still super talented.
3. Clemson – Jon Snow
Jun Snew!*Ygritte voice* A fan favorite, Jon has come back from the dead and is on a collision course to take back the north and will eventually meet up Khaleesi before possibly facing Cersei. Clemson has died multiple times this year and somehow, someway, still rose to the top. I feel like there were 4 games they could've / should've lost, but bad FG kicking and clock management by their opponents helped the Tigers roar. Clemson is on a collision course to face Ohio State before (most likely) taking on Bama. Jon's Valyrian steel sword aka Longclaw aka Deshaun Watson gives this team a fighting chance against the top dawg and with the sword, anything can happen.
4. Washington – Tyrion Lannister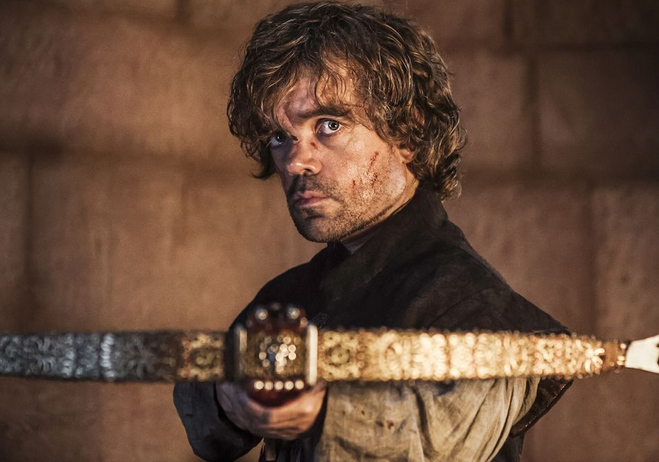 I drink and I know things. That's what I do. The cool kid on the block. The unsung hero of the show. The man who started from the bottom (pun) and is now here. One of my favorite characters in the show, Tyrion is simply the man. Drinks when he wants. Does what he wants. Has a certain swagger and confidence to him that rubs off on you. The Washington Huskies are Tyrian Lannister. Coach Chris Petersen could turn water into wine if he wanted to with the jobs he has done at Boise State and now Washington. The Huskies are young, flashy, and hungry for a shot at the title. Jake Browning is a cocky stud and this defense is legit. They have not been in the spotlight for years so they are doing things there way. It will be a travesty if Washington or Tyrian die in the near future. Finger wag or die.
5. Michigan – Jamie Lannister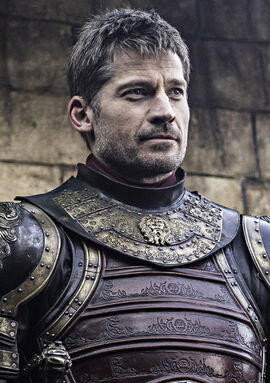 Started off an enemy. Slowly climbed his way to the top of superstardom. Lost a hand on the way, but Jamie is still one of the most powerful and best characters on the show. No matter what, Jamie will always still be in the shadow of Cersei until he takes her out. I used to hate Michigan. I look at Jamie losing his hand just like Jim Harbaugh going to Michigan. Total 180 for me. I'm a huge Harbaugh fan now. He knows how to get things done. It's a shame that he'll always be on the outside looking in. He'll never be King as long as Cersei is in power. Same goes for Michigan. They won't get a shot at Bama this year unless a miracle happens. P.S. let's just forget the whole incest part in this comparison, shall we?
6. Wisconsin – Samwell Tarly Fat. Boring. Weird. Slow. Vanilla. That being said, when push comes to shove, Samwell Tarly is somehow still alive and will have a huge role as the show comes to a close. I'm not saying Sam can becoming King, but he very well might one of the last ones standing. Plus, Sam has killed a white walker so he's capable of big things when called upon. Wisconsin is a boring and vanilla team. A lot of running the ball, plays under center, controlling the clock, and playing good defense. No one is going to make your jaw drop, but as a unit, they're tough as nails and hard to beat. If Wisconsin somehow wins their version of Gilly aka the Big 10 and puts on an impressive performance, a lot of Washington fans are going to be on the edge of their seats come next Sunday.
7. Penn State – Arya Stark
Started off as the small, unassuming daughter of Ned Stark. Over time, Arya is a full blown badass, turning heads left and right with her badassery. Cashing checks and snapping necks or in her case, slitting throats. I have a feeling her list is going to get smaller and smaller until she finally gets a shot at Cersei. If you were to tell me that Penn State would be playing for a Big 10 title this year, I would've said you're nuts. This team was NOT on my radar until they beat Ohio State. Now, they're one of the hottest teams in college football. If they beat Wisconsin for the Big 10 title, the committee might have to put the Nittany Lions in the playoff because of their head-to-head win over Ohio State. If that happens, PSU has a date with Cersei  on New Years Eve.
So there you have it. The 7 teams that can make the college football playoff this year. Who controls the fate of all the teams? The playoff selection committee aka the White Walkers. It's their world and we're just living in it.