Live Look At Me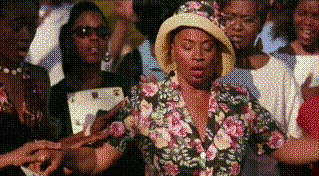 It's time for my weekly "Fan Girl Over The Chainsmokers" Column. Previously, I called them The Best Thing In Music Today. I still stand by the statement.
Now to the video. Spoiler Alert: IT IS FIREEEEEEEEEEEEEEEEEEEEEEEEEEEE. Are you even surprised? When don't The Chainsmokers put out fire? Unreal chemistry between Drew and Halsey. There current run is one of the more impressive things I've seen in the past year. It reminds me a lot of what Justin Bieber did the past 2 years. Bieber went from Teeny Bopper to a jam maker with a run of a few great songs in a row: Where Are You Now, What Do You Mean, Sorry, Love Yourself, *Skip Company*, Cold Water, and Let Me Love You.
The same thing is happening to The Chainsmokers. The mainstream singles they are releasing are continuing to take off. Roses, Don't Let Me Down, *skip Inside Out (not a bad song, just hasn't gotten any traction)*, Closer, All We Know. The next logical step would be to release an album, but The Chainsmokers have decided to release an EP instead called Collage, which comes out on November 4th. With the run they are on, I'm sure that Collage will be just fine.
2016 has been The Year of The Chainsmokers. If you don't agree, well, then you're wrong.
P.S. HALSEYYYYYYYYYYYYYY
P.S.S. I always debate on my favorite Chainsmokers song. As of now, I think I'm gonna go with Until You Were Gone. This will probably change tomorrow.