Eleven is the greatest kid alive right now. Not only is she an amazing actor, but she can spit bars. Millie decided to rap Nikki Minaj's verse in Monster and CRUSHED IT. Sass beyond belief. Baller status. Cocky, but Confident. America's Next Big Thing with an Accent. Is there anything this girl can't do? First of all, if you have not watched Stranger Things yet, stop whatever you are doing and go watch it. I'm honestly offended if you have not watched it yet. Get out from under the rock you are living under and go watch it.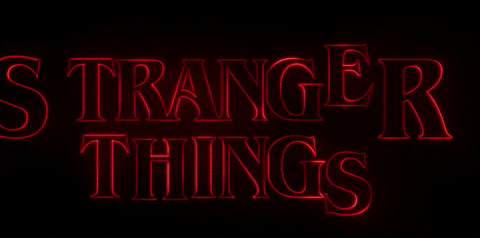 Are there a cooler bunch of kids than the cast of Stranger Things?
I need to be on this squad and I needed to be on it weeks ago. These kids are cooler at age 12 than I will ever be in my entire adult life. We now know that Millie can rap and rap well.
Finn knows how to slay some guitar.
Caleb is a broadway actor who is instant entertainment.
Finally, there is my boy Dustin aka Gaten. What a name! This is the comedian of the group. The glue that holds everyone together. You need some comedic relief? Gaten is your guy. You need pudding? Gaten is your guy.
Gaten is also a broadway actor. Oh, did I mention he sings the National Anthem in his spare time? A Model American if I've ever seen one.
Then, there's boring me. A guy who's sitting on his couch, eating ice cream, and currently realizing that four preteens have better lives than him. Not a good look for your boy. It's probably better off that I don't ruin their friendship. Can't wait for Season 2.
P.S. The odd man out in all of this has to be Will. The kid disappears, almost dies in the Upside Down, and he doesn't even get an invite to Jimmy Fallon? That's cold. There's no Stranger Things without Will, but he will (pun?) always be the odd man out. I feel for you, Will. You are now the Doug of Stranger Things.