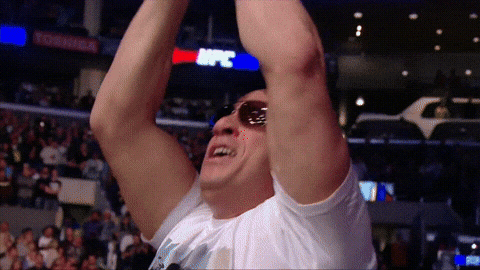 Get me to awards season ASAP. I'm in desperate need of a good, quality movie. I can't take another popcorn blockbuster / superhero movie. Gimme the awards season movies. The so called creme de la creme of movies for 2016. Sure, there have been some solid movies in 2016 so far (…gotta get back to you on that), but all the big players are going to be hitting the theaters from September – Early january. So I'm giving you my preliminary list of movies to see this fall / winter. In other words, its time to become a hype beast.
(In order of when they hit theaters)
The Light Between Oceans – Sept. 2nd
I have a lot of celebrity wives' and Alicia Vikander is one of them. I bet you were strangely attracted to her as a robot in Ex, Machina and the love was strengthened during The Danish Girl. Vikander has a good chance to score some major acting nominees for a second straight year with The Light Between Oceans, the story of how Vikander and Michael Fassbender find a baby on the shore and adopt them as their own, only to question the child's true family as she gets older. It's important to note that Vikander and Fassbender started dating after this movie so their chemistry must be off the charts. Get the tissues, ready!
The Birth of a Nation – Oct. 7th
Get ready for some controversy, but not during the film. The Birth of a Nation tells the story of Nat Turner and his journey from preacher to slave rebellion leader. Nate Parker is the star, writer, producer and director and should be a MAJOR player come awards season. The movie premiered at Sundance and was sold for an unreal $17.5 million deal, which is absolutely unheard of for a movie at Sundance. The only thing holding Parker back from success is whether or not the studio supports him in light of a college rape scandal from his past.
Bleed for This – Nov. 4th
Boxing movies are the new "It Thing" as of late. Creed was money. Hands of Stone opens later this week and in November, Bleed For This hits theaters. Bleed for This tells the true story of Vinny Paz, a struggling boxer who looks to make a comeback after a severe injury. The reason why I'm hype beasting this movie is because of my boy, Miles Teller. Miles Teller continues to creep his way up the ranks of Top Actors in Hollywood. He can do both drama and comedy, which is rare to find someone who does both and does them well. To think, this guy was starring in rom coms like Footloose and is now a well-respected in Hollywood. Kudos all around. Miles is a dark horse to get a Best Actor nomination for this role and I think he's going to get it. However, this should've been his second nomination, as he should've gotten one for his role in Project X, but that's just me.
The Girl on the Train – Oct. 7th
Time for you to meet my next wife, Emily Blunt. Blunt stars in this thriller as Rachel, a divorced alcoholic who spends her days riding the train and fantasizing about a young couple until she sees something shocking that will shape the rest of her life. Calling it now: This will be 2016's version of Gone Girl. You go, Em.
Arrival – Nov. 11th
So Litttttttttttttttttttttttttttt. Aliens and Amy Adams, a product for success. Sci-Fi is continuing to go up in my favorite genre rankings as of late (Thank You, Stranger Things). I'm praying that this movie is not a flop because that trailer was AWESOME. I know most people don't particularly know the names of directors, but Arrival's director, Denis Villeneuve, is no slouch especially after Sicario and Prisoners. Both were lit. I sound like a teenager, but the only way to describe this movie is lit so that's what I'm going to say. Calling it now: This will be 2016's version of The Martian.
Billy Lynn's Long Halftime Walk – Nov. 11
HOLY SHIT. HOLY SHIT. HOLY SHIT. HOLY SHIT. HOLY SHIT. I have watched this trailer about 5 times and I am always left with goosebumps. My god does this movie look intense. Totally taking the easy way out by using IMDB's synopsis because I can't comprehend as to how good this movie will be. "19-year-old Billy Lynn is brought home for a victory tour after a harrowing Iraq battle. Through flashbacks the film shows what really happened to his squad – contrasting the realities of war with America's perceptions."
Calling it now: This movie WILL WIN Best Picture at the Oscars 2017. Mark it down.
Manchester By The Sea – Nov. 18th
I call this "The Movie that stars actors that are usually supporting players in big movies but are finally going to get the credit they deserve as stars." The movie is about Lee (Casey Affleck) returning to his hometown, after his brother (Kyle Chandler) suddenly dies, and has to deal with all of the aftermath. This movie scored big with critics at Sundance and is a shoe-in to get some nominations. Casey Affleck might give Ben a run for his money in "Best Actor in a Boston Movie" because Casey knocks the Boston accent out of the park every damn time. Also, Coach Taylor is in this movie so that's a must see no matter what movie it is.
La La Land – Dec. 2nd
A musical on the list? Really? Yes, really. For starters, it stars two of the most beautiful people on planet Earth, Emma Stone and Ryan Gosling. This is going to be a tough sell to all the manly man out there who don't like singing dramas, but it's something different from your usual explosions and superheroes. This will be the perfect movie for guys to bring their girlfriends to come Christmas time. You'll thank me later, fellas.
Passengers – Dec 21
Probably the first movie on this list where I have absolutely no idea what to expect. Apparently, it's about space travel and hibernation. 2 people wake up early on a 120 year voyage and have to spend 90 years together waiting to reach their destination. Yeah I know, I'm confused too. I'm going off of the actors in this one. Jennifer Lawrence (another wife) and Chris Pratt are two of the biggest stars IN DA LEAGUE. These two are huge box office draws so I'm not expecting them to put out a shitty movie. Yay for Sci-fi!
Live by Night –  Limited in Dec. / Jan. 17th 2017 Nationwide
Another movie where I don't know a lot about, but I'm going to rattle off some things. Ben Affleck stars and directs. 1920s and 1930s. Police prodigal son turned Bootlegger, rum-runner, and gangster. Movie was pushed up to get an awards season release. Do I need to keep talking? I think not.
The future of movies is bright. Grab your popcorn because the show is about to begin.